Our school had looked a making use of Google Apps for Education for a number of years. This current academic year, we were in a position to start making use of it. Starting in July 2014, we set in motion the wheels of getting started. By October 2014, we were ready to go. But, it wasn't until we met up with Peter at Bett 2015 and he basically told us to stop faffing around, it's not that hard to get going and to and, well, just get on with it, that we began using it.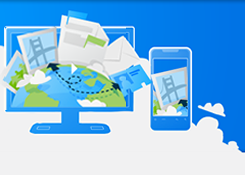 As we've blogged about in the past, we are very familiar with Google and the online tools offered by them, we were a bit unsure about how the 'child version' would differ. So Liam posted the following Tweet to get us started:
Starting #GAfE. Good first activity / intro. ideas anyone? @raff31 @ianaddison @jpotterx @whatkatepdoes
— Liam (@ThisIsLiamM) January 29, 2015
We were keen to get off to a good start and ensure the children were engaged. This lesson (entirely based upon the responses to that Tweet) ensured the children were engaged from the very start! Here's what we did:
- gave children a document to write a sentence about their week on to;
- asked for impressive words to be placed in a spreadsheet (this was then turned into a word cloud);
- filling in a form and seeing the responses arrive in a spreadsheet real-time;
- ALL drew on and edited the same drawing (30 children, together);
- we moved items into folders (tidy Drive);
- made a drawing and shared it with a friend for them to edit.
All while having the relevant documents displayed for the class to see on the classroom projection. This gave the class an insight into what Google could offer them
@raff31 @ianaddison @jpotterx @whatkatepdoes Thanks all. Very enjoyable #GAfE 3 hours. No child went to afternoon break! #FF all round.
— Liam (@ThisIsLiamM) January 30, 2015
Since then, we've used Google tools on a weekly and sometimes daily basis. It's aided children's learning and working both in school at home. We'll blog again in the future about what else we've done with it.
Here's how we introduced it to the rest of the staff: